If you have any questions or concerns regarding the Symco Thresheree, the Spring Tractor Pull or about the UTC Grounds, Call Gary Knuth (UTC President) at: (920) 757-6995
If you have any suggestions or concerns about the Grounds, Call Jerrod Werth at: (920) 596-1803
We are always looking for volunteers to help out during the show. If you are interested in lending a hand for a few hours, you can sign up here. You can also call Lee Werth at: (920) 740-7679.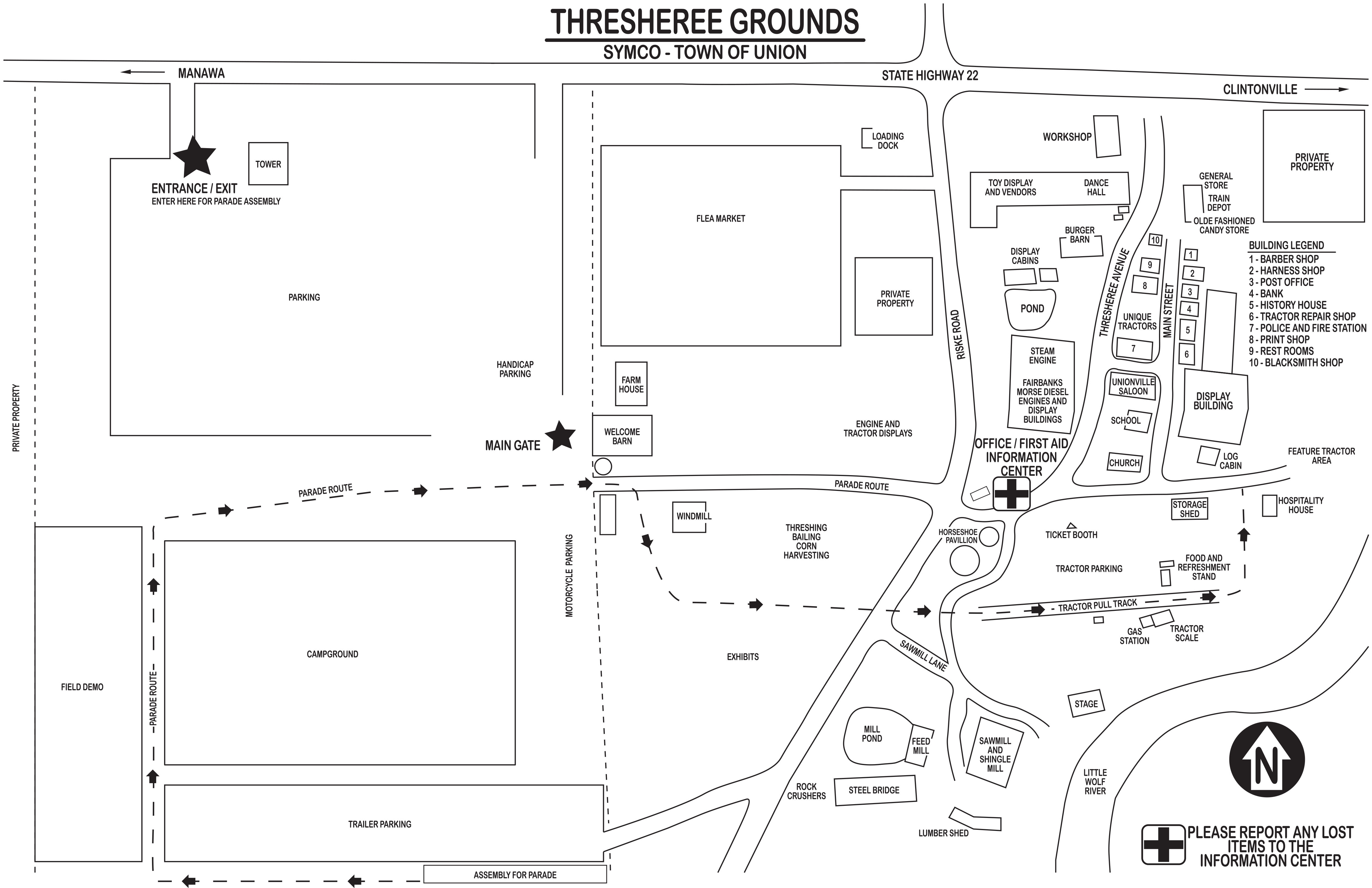 (Click image to Enlarge)
Meetings are held the first Thursday of each month March-November, no meetings held in December-February. Everyone is welcome to attend and join the club!
March and April meetings are held at the Union Town Hall.
E6592 WI-22
Bear Creek, WI 54922
May-November meetings are held on the UTC Grounds in the Saloon.
E6361 WI-22
Manawa, WI 54949
Board Members:

President: Gary Knuth
Vice President: Mark Craig
Secretary: Nicole Gruentzel
Treasurer: Randy Elsner
Assistant Treasurer: Chantale Perreault
Director 1: Dan Casey
Director 2: Brian Zabel
Director 3: Nathan Balthazor

Website Committee:

Project Manager: Nathan Balthazor
Graphic Designer: Nicole Gruentzel
Webmaster: Jacob Elsner (920) 427-1408

Mailing Address:
Union Thresherman's Club
P.O. Box 71
Manawa, WI 54949

Physical Address:
E6231 Hwy 22
Manawa, WI 54949
(Enter Driveway by the Tower)
Updated: 08/03/2019